The Barkholic family has the privilege to invite many parents to join our model search. 
Everyone one of our fluffies are very special in their own ways.
 We are very thankful for the ones who are currently with us, and actively involved in the family. 
We enjoy every moment they spend with us. 
If you are interested in joining the model search, please follow our Instagram @Barkholic to get the updates on our next rounds. 
A big Thank you for everyone!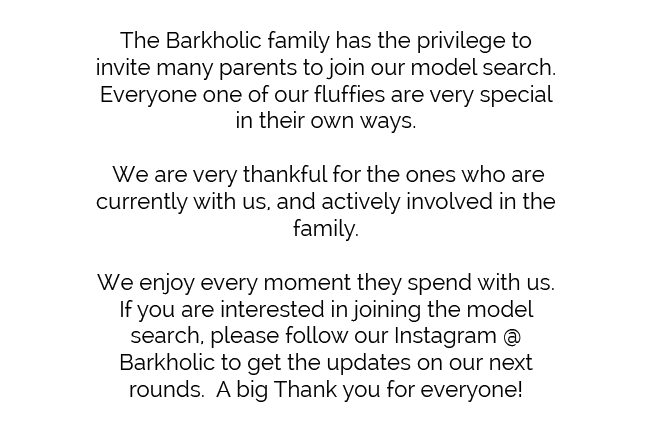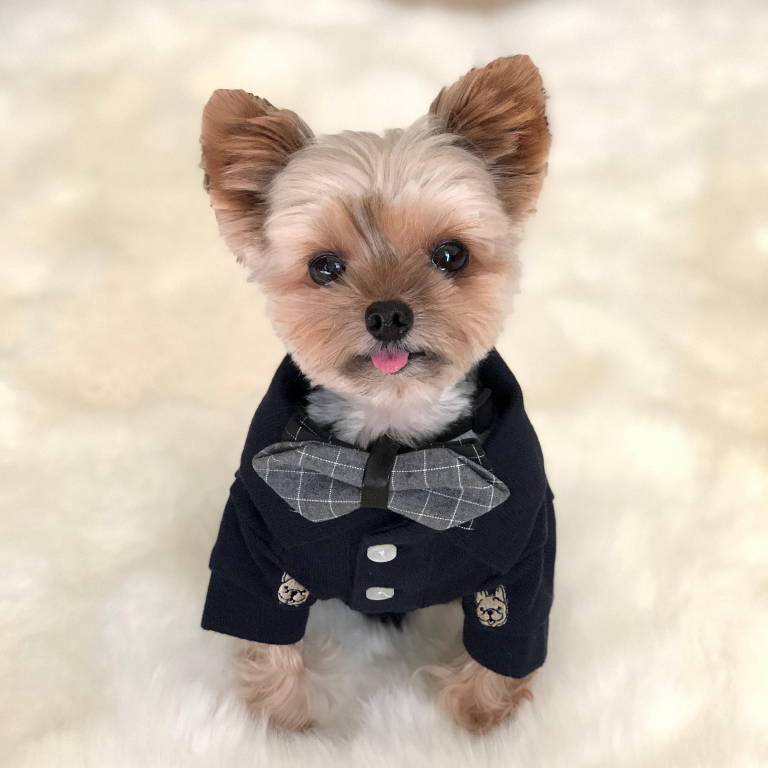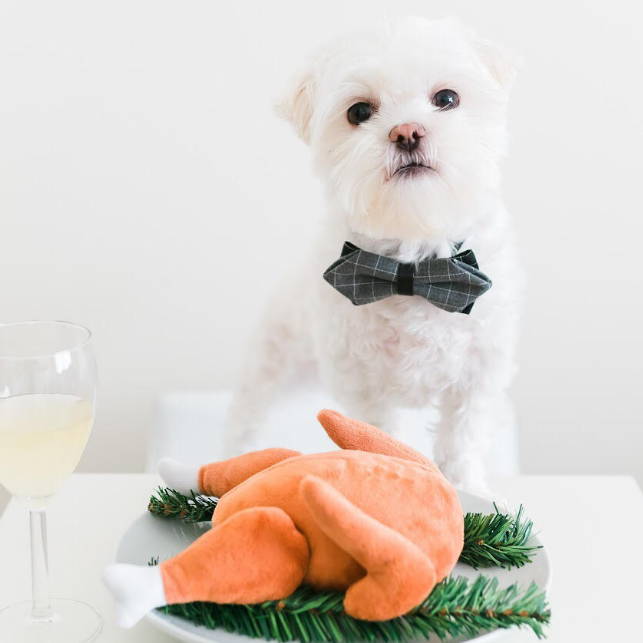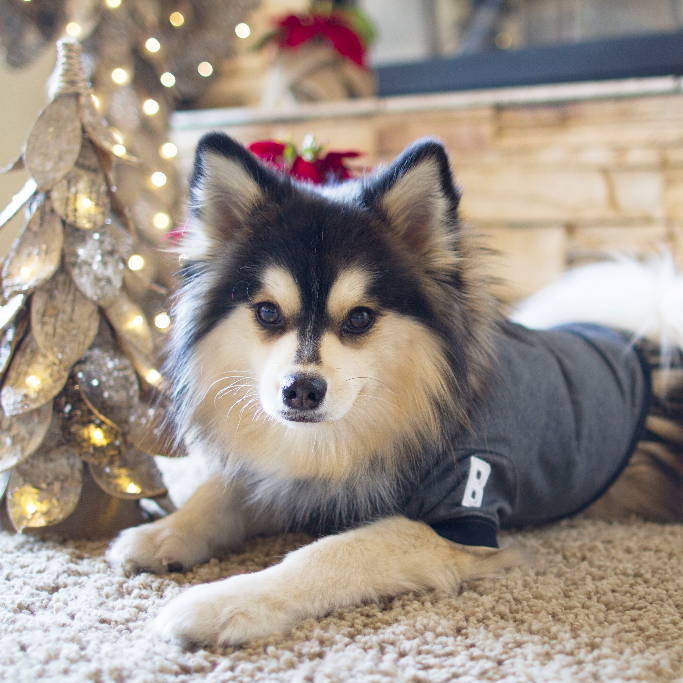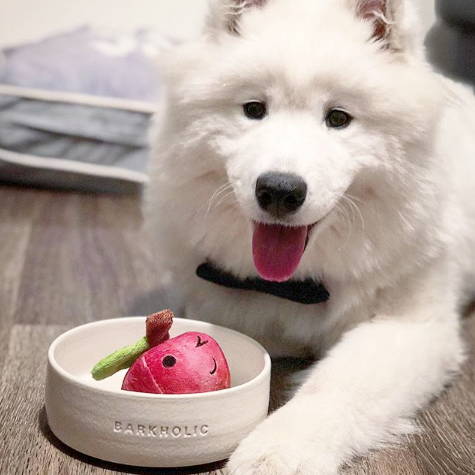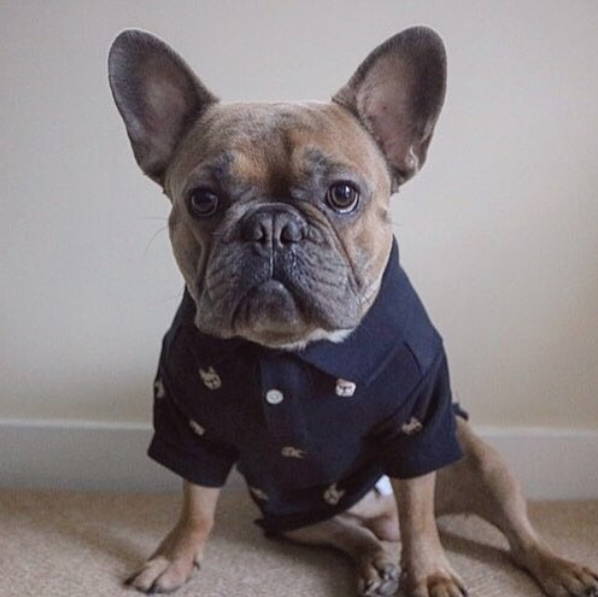 Our little Yorkie model Thor is born in March 2011, and he is from the beautiful California, U.S. When the Barkholic team came across Thor's photos, we have immediately captured by the glows from his eyes. It may be due to Thor's life experience, Thor has always seemed to be very optimistic and bright. Thor's mom has written a story of how Thor and her met. The Barkholic family is so grateful to have someone like Thor to be with us, and bring us so much joy while he shares his story about travelling around the world on his Instagram @THOR.THE.YORKIE
"Thor and I unexpectedly crossed paths in March of 2015 - he was about 4 years old at the time and had been used as a breeder. His owner was looking to get rid of him since there was no longer a need for him. At the time, I was going through a very difficult period and was not expecting to find a companion like Thor. When Thor suddenly appeared in my life, he was an underweight, timid ball of fur with fleas, overgrown nails that curled into his paw bed, and stage 4 periodontal disease. I knew from the moment I saw him, however, that it was love at first sight. After we got him all the medical care he needed, he immediately blossomed into the outgoing, happy, brave little pup he is today. I thought for a while that I had rescued Thor, but in reality, Thor had rescued me. He provided me with a sense of comfort when I needed it the most and taught me the true meaning of unconditional love Thor and I share a very deep, unique bond that nothing could ever break. Although Thor is small inside, he has the biggest heart and I am so grateful for him in my life."